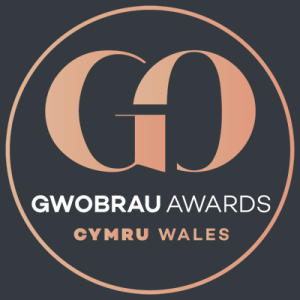 Procurement professionals from across Wales came together to celebrate the achievements from across the public and private sector.
Our Commercial Delivery team (part of Welsh Government's Commercial Procurement Directorate) saw success in the Collaborative Procurement Initiative category – taking home the top prize for their work in collaboration with the Welsh Local Government Association on its musical instruments dynamic purchasing system.
The team established a compliant route to market for the procurement of carbon neutral instruments to be given to all 7-year-old pupils in Wales, thanks to Welsh Government funding and an innovative purchasing route. The approach has supported the Welsh economy, secured best value for money, and created work opportunities for employees who live with a disability or are disadvantaged.
View the full musical instruments video case study, and to see how this was achieved.
We were also successful in being shortlisted for the 'Best Procurement Delivery' (for our musical instruments dynamic purchasing agreement); 'Social Value' (for our National Supply Teachers Framework)'; and 'Procurement Team of the Year' Awards.
John Coyne, Director Commercial and Procurement said:
There were many worthy organisations represented at the GO Awards Wales. I am extremely proud of the achievements of our team in not only being shortlisted for 4 categories, but taking home a top prize. The work undertaken around the musical instruments initiative has been fantastic. This is a wonderful example of how procurement can deliver social value, promote sustainability, and make a difference to the future generations of Wales.
The GO Awards Wales also saw NHS Wales Shared Services Partnership pick up multiple awards including:
Contract and Supplier Management Award
Social Value Award
Procurement Team of the Year
Individual of the Year Award
GO Excellence Award
A huge congratulations to Mark Roscrow MBE who won the Outstanding Achievement Award.
View the full list of winners at the GO Awards Wales.
We now turn our eyes to the upcoming Government Commercial Function Leadership Awards on 24 November where we have been shortlisted for the 3 categories below. We have been shortlisted from 110 nominations across 8 categories.
WG Commercial Procurement Directorate – Team of the Year
Procurement Reform and Cabinet Office – Collaboration
Musical Instruments – Social Value
Good luck to all of the nominees.